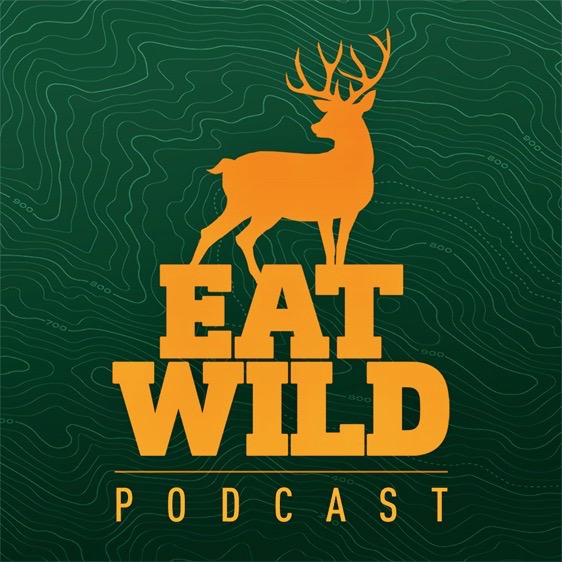 In this episode, I am catching up with my friend La'goot Spencer Greening. La'goot is a Tsimshian leader, storyteller and academic. In addition to being a passionate hunter and forager, La'goot generously shares his perspective around the importance of Indigenous knowledge and stewardship of the land.
 
I wanted to ask La'goot about his perspective on ceremony around the hunt. This past hunting season I witnessed a range of ceremonies that hunters practiced after taking the life of an animal. At one end of the spectrum, I overheard what sounded like a new years eve celebration as a couple of nearby hunters got lucky on the road, to being part of Miki's first hunt where her ceremony involved calm moments of contemplation as she processed the experience of taking her first animal.
We start with a question about holding a ceremony after taking an animal's life and dive deep into a conversation around rituals, that, in some traditions, start a long time before the hunt takes place.
La'goot shares his experience of the role that his community, elders and mentors play in learning rituals and developing the practice of ceremony. We reflect on how having those connections can help new hunters be more present in their actions and have a mindful experience when faced with taking an animal's life.
This podcast goes in a few more interesting directions. I am grateful for these insightful conversations with La'goot, and I feel fortunate to be able to share them with our listeners.
Reading recommendations:
Tsawalk: A Nuu-chah-nulth Worldview - by Eugene Richard Atleo
Spirits of our Whaling Ancestors - Revitalizing Makah and Nuu-chah-nulth Traditions - by Charlotte Coté
Ecologies of the Heart: Emotion, Belief, and the Environment Hardcover – by E. N. Anderson (Author)
For more time with La'goot listen to 
episodes 27 and 28 of the EatWild Podcast
.
More about La'goot Spencer Greening:
Spencer's Ph.D. research emphasizes the importance of Indigenous knowledge and stewardship of land in the context of colonial management practices and law. Specifically, it explores how the connections among Indigenous pedagogy, language, and the sharing of place-based knowledge are linked to heritage preservation, identity, and more sustainable environmental management. Spencer is analyzing one of the  Cultural Keystone Places  in his home territory, in the heart of the Great Bear Rainforest, where his Elders were born and raised in a life of fluent Gitga'at culture, language, and ecological relationships. By working with their ancestral knowledge systems, he is able to highlight local Indigenous knowledge and its vital role in academic scholarship, Canadian law and policy, and the promotion of environmental awareness. His research is also unique as it is led by his community and rooted in Indigenous research methodologies and frameworks. This ensures its contributions to cultural continuity, self-determination, Indigenous research, and decolonization.
Please review and share this podcast! 
Thanks,
Dylan