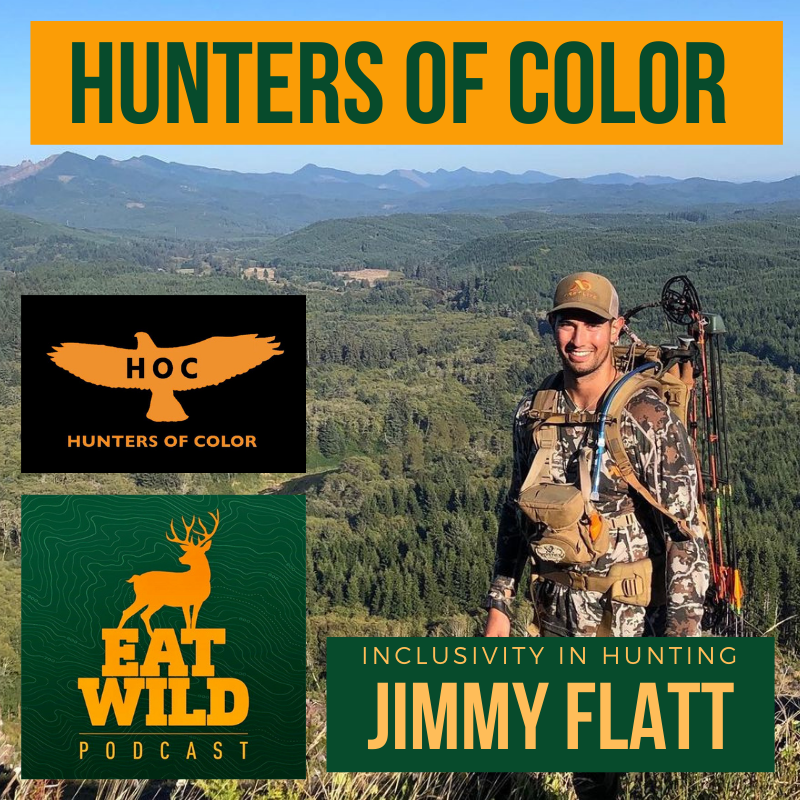 The face of hunting in North America is prominently white. Is there a place for people of colour in the hunting community?  Can we make the hunting space more inclusive? I think so, but we have some work ahead to make the hunting community more welcoming and inclusive. 
In this episode, I am joined by Jimmy Flatt the co-founder of Hunters of Color. Hunters of Color was founded by Jimmy Flatt, Lydia Parker, and Thomas Tyner in August of 2020 with a mission to share a love for the outdoors with everyone.  94% of the hunting community is white. HOC believes that the "Outdoors are for Everyone," and is forging a road ahead to welcome a diverse community of new hunters.  
Jimmy shares his personal journey of being a passionate hunter in a community dominated by people who don't look like him. We chat about implicit racial bias and how we can build awareness through education, with the goal of breaking stigmas and stereotypes concerning hunting.